Throughout the years, a lot of printed material has been published around Habbo Hotel and its users. Below is an overview of those. To start with, there's a 2006 Finnish little book, which is a "Ystäväkirja"/friendbook. Create your own profile on the blue page, let your friends fill in their profile on the yellow pages, and put a matching sticker (included) on their profile.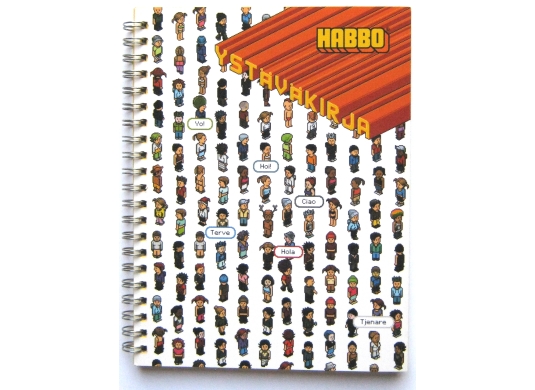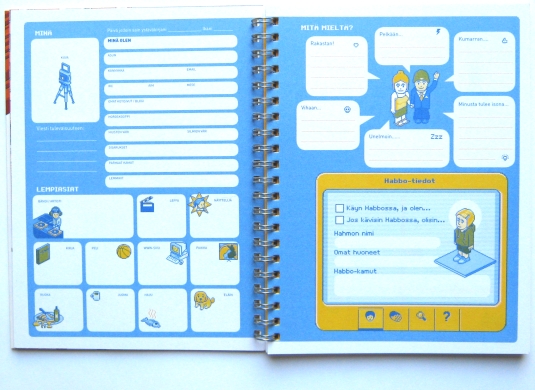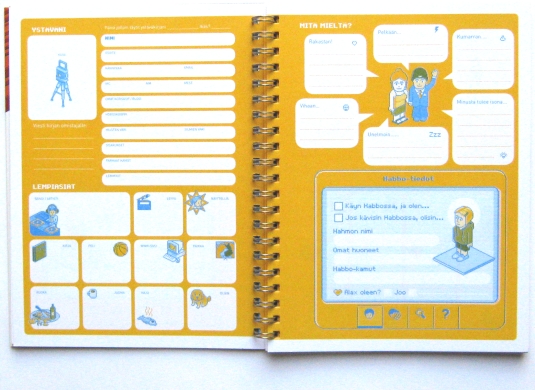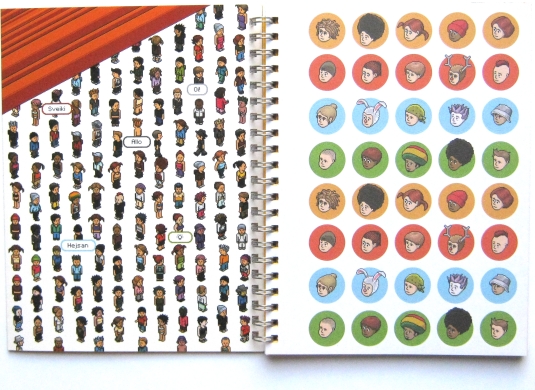 Another published item is actually a cookbook ('Herkut'), in Finland (2007), edited by Cerri and Tuu, design by Rikke (Haro). Fun to see, really nicely designed (some new original pixel graphics there, and stickers) - not so sure on our Star-Fighters' fruit baguette though :p.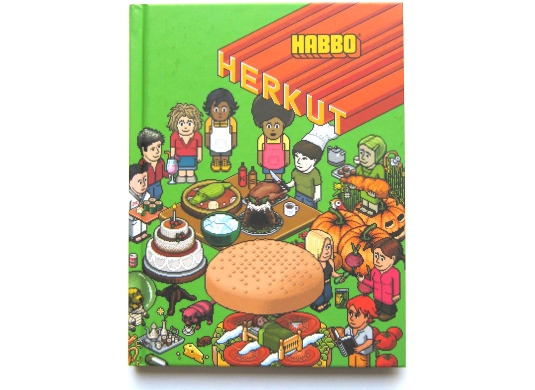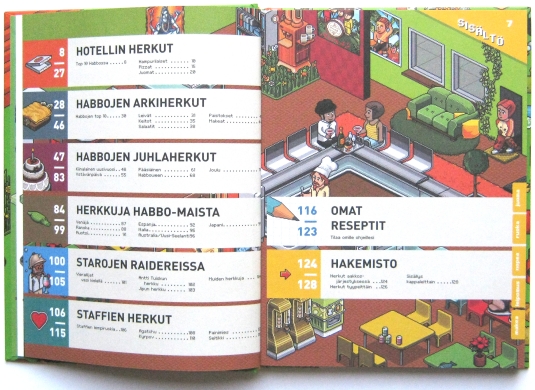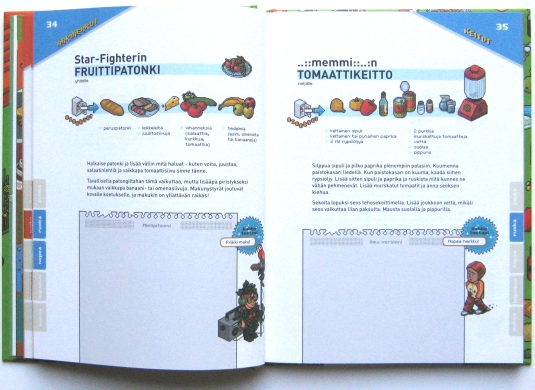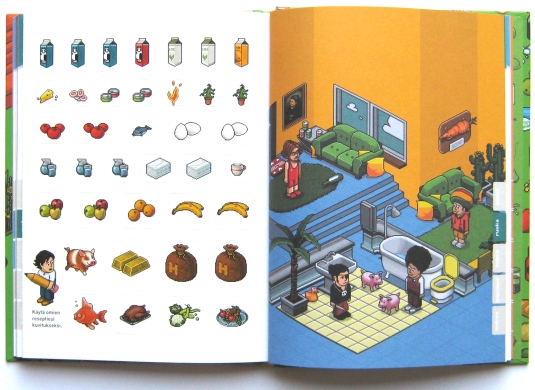 An English publication (2005) is "Just another day; the story of Habbo Hotel". It's a bit of a weird publication, in our eyes. There's not that much added content when you compare to promotion booklets (below). Apart from being an introduction, it features a couple of pages explaining there was 'Mobiles Disco' and Kyrpov and Apparatus wanting to build something bigger (and doing it in 7 days, day 8 & 9 they rested), plus a printed version of catalogue items at the time. That said, printed on glossy paper, hardcover with imprinted front and extra paper sleeve, looks great.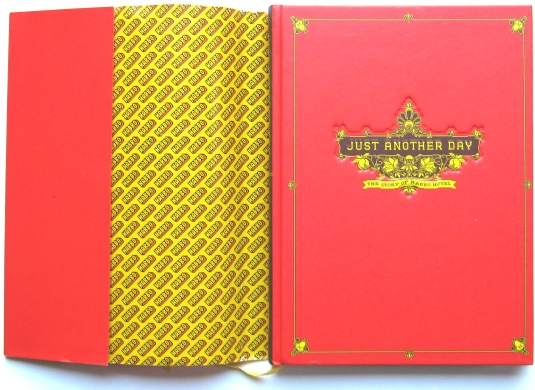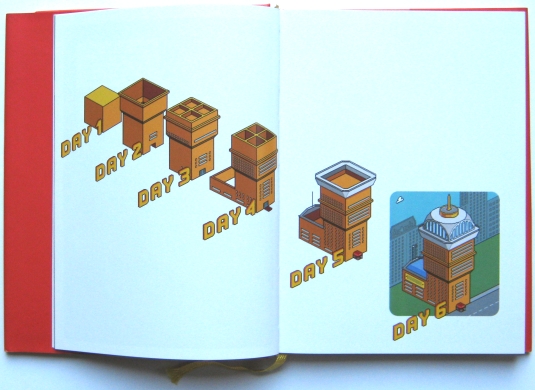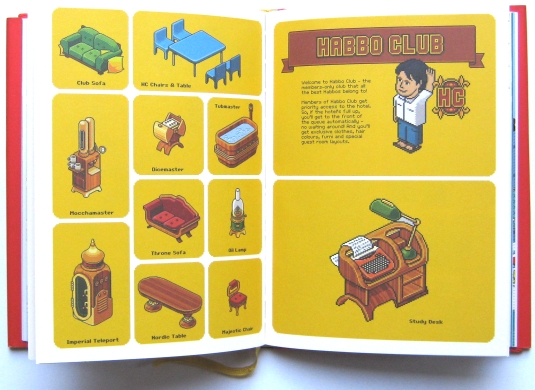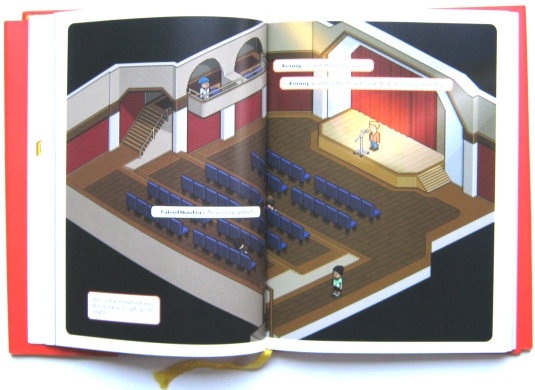 Less shiny (though hardcover) is our favorite publication, the "Habbo Käsikirja" (handbook), Finnish, 2006. This one is full of - meaningful - content. Besides lots of interviews (you can find here), lots of historical pictures and facts, same printed catalogue, user testimonials, info on kidspeak, Finnish staff, what to do and lots more. Not knowing Finnish (but having Star-Fighter to translate as needed (and being featured in the book)) it's a necessity to really check all the graphic details to find all sorts of historic stuff.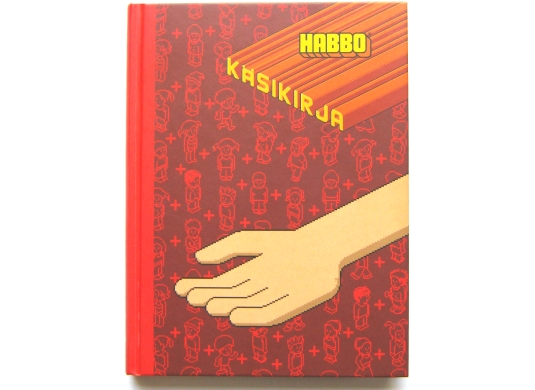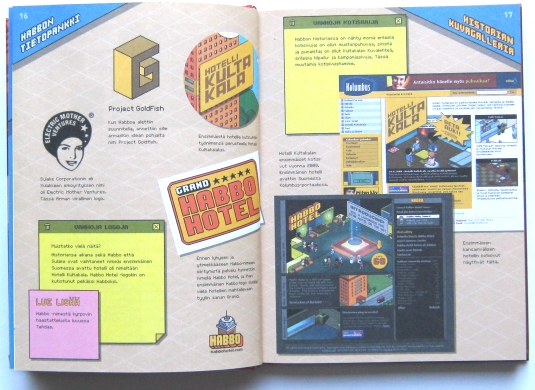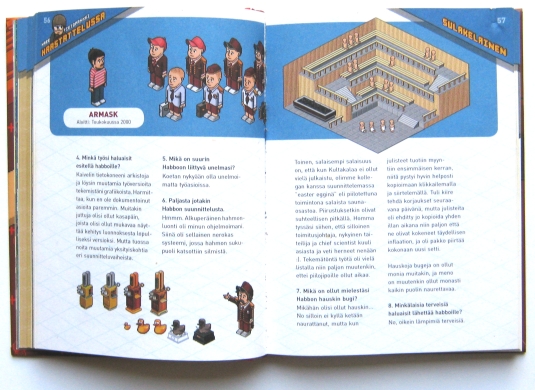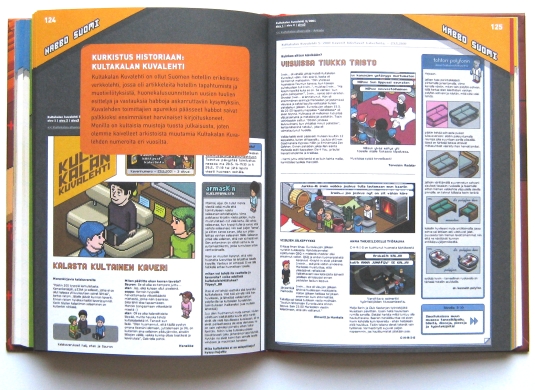 Most recent is the "Global Habbo Youth Survey 2008", least interesting from a fan perspective (no new pixel graphics, lots of vector graphics). It's mostly numbers, interesting for businesses selling to kids, and the numbers are about you (and us). What do we buy, why, what kind of people kids are, getting divided into 5 categories (creatives, achievers, rebels, loners and traditionals). Purchase late and get a brand update 2009 (A4) shipped too.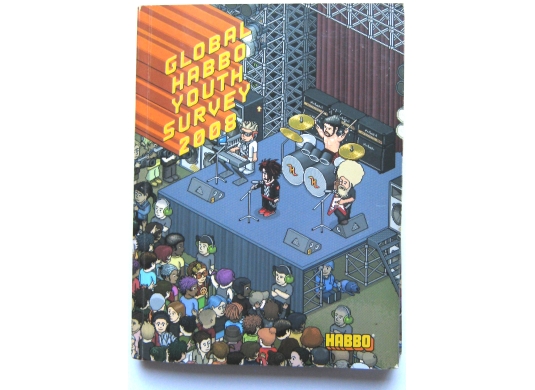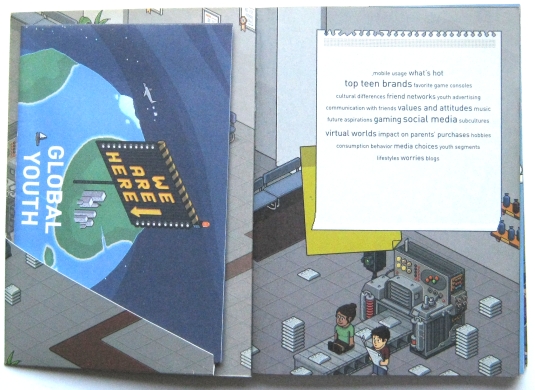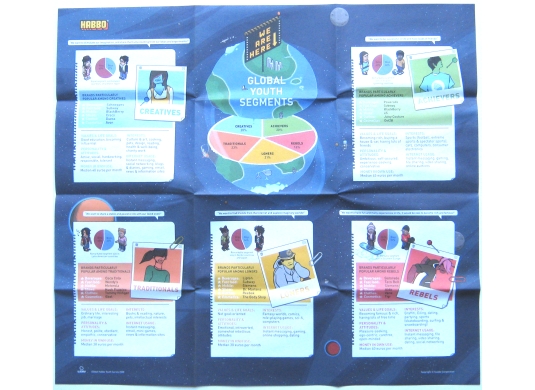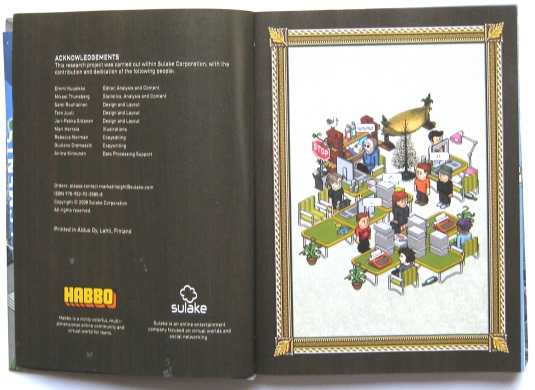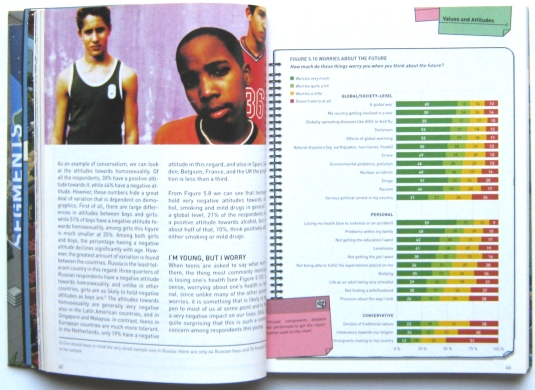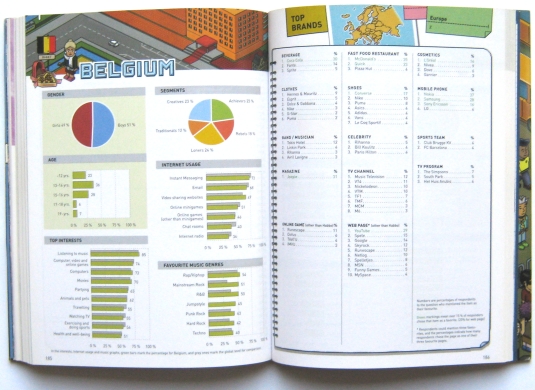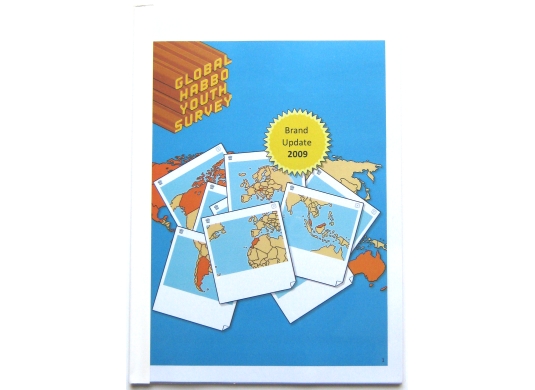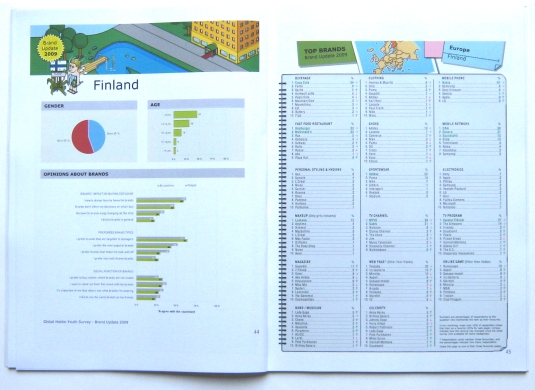 School years 2006-07 and 2007-08 Sulake published agenda's, at least in Finland and Holland/Belgium, but probably more countries. Some fun original graphics at times, stickers included, but not continued. Pictures are Dutch version, covers differed by country. That o(c)(k)tober/halloween page is funny, btw, features stones with names/nicks of some designers (vaihe, muikku, tarkas, someguy, rikke, kuraattori), but also 'lol', 'asl', 'brb', 'idle', '1337' and - know your history - Mikkotheboy (plus Hunter S. Thompson ?!). Also, it seems in Finland there were earlier planners released ?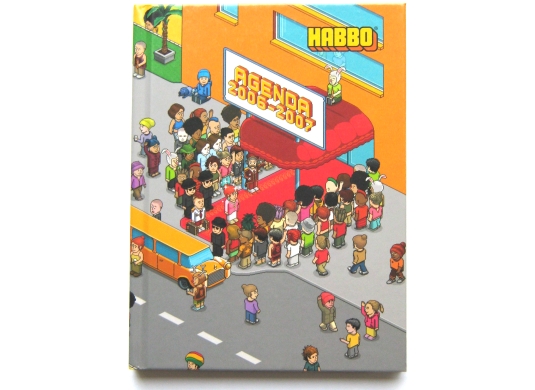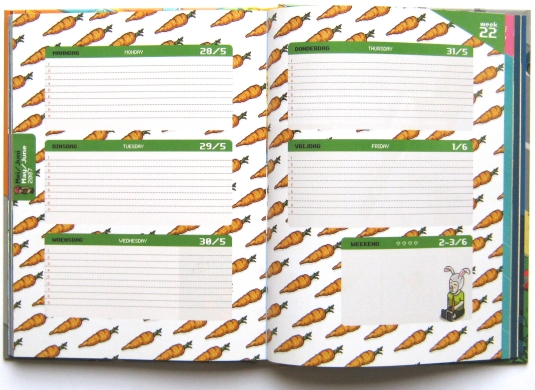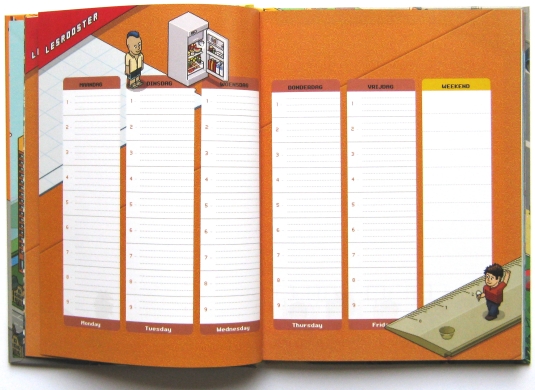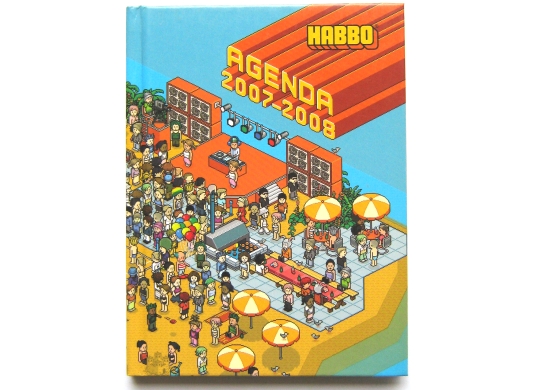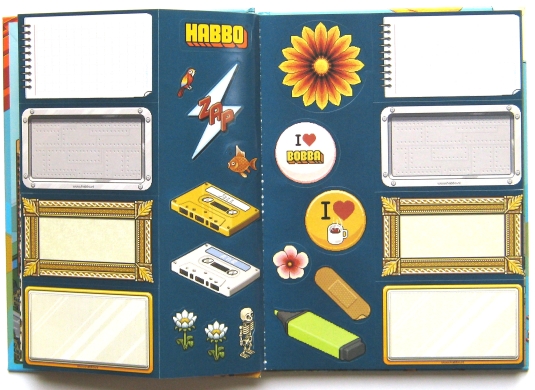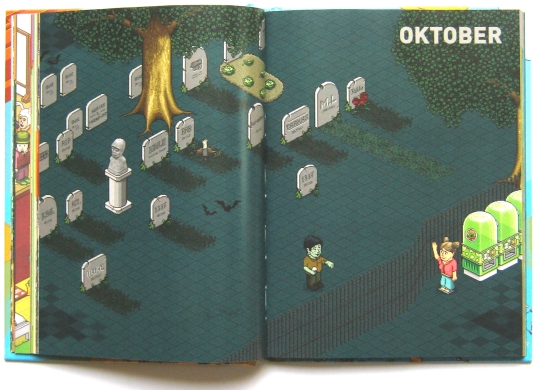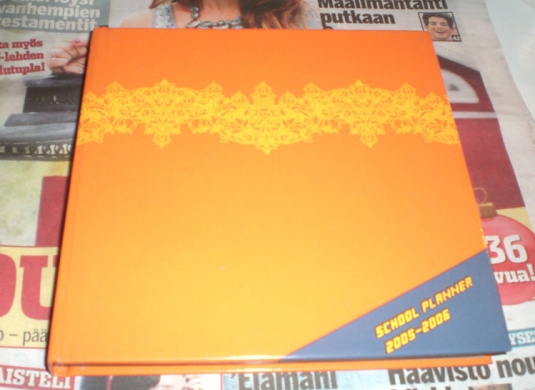 Last, Mark Bamford/Dionysus showed a Norwegian promotional booklet (in BTP (#VIII)), being an introduction to Habbo plus code for some free credits, probably included with some magazine. More countries had this, this is Dutch version, included with teen music magazine 'Hitkrant'.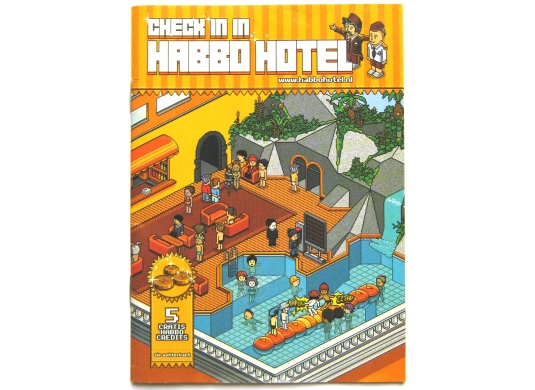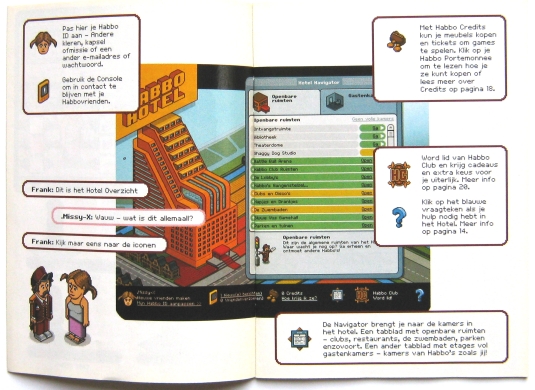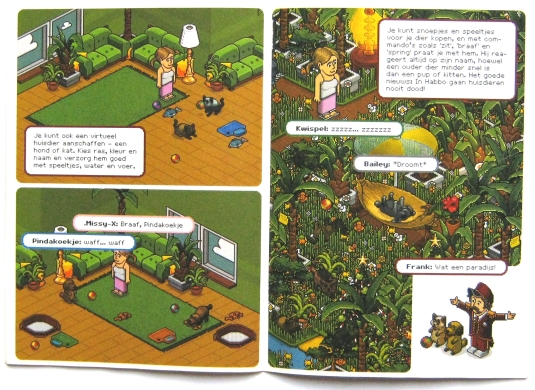 For the die-hards, eBay, Amazon, Google (and Google translate to browse some Finnish online bookstores), lots of patience, and payment options (paypal, occasionally a/your dads creditcard) still show you can get your hands on these items, or at least some of them.